Hindustan Times Mumbai, 22 January 2017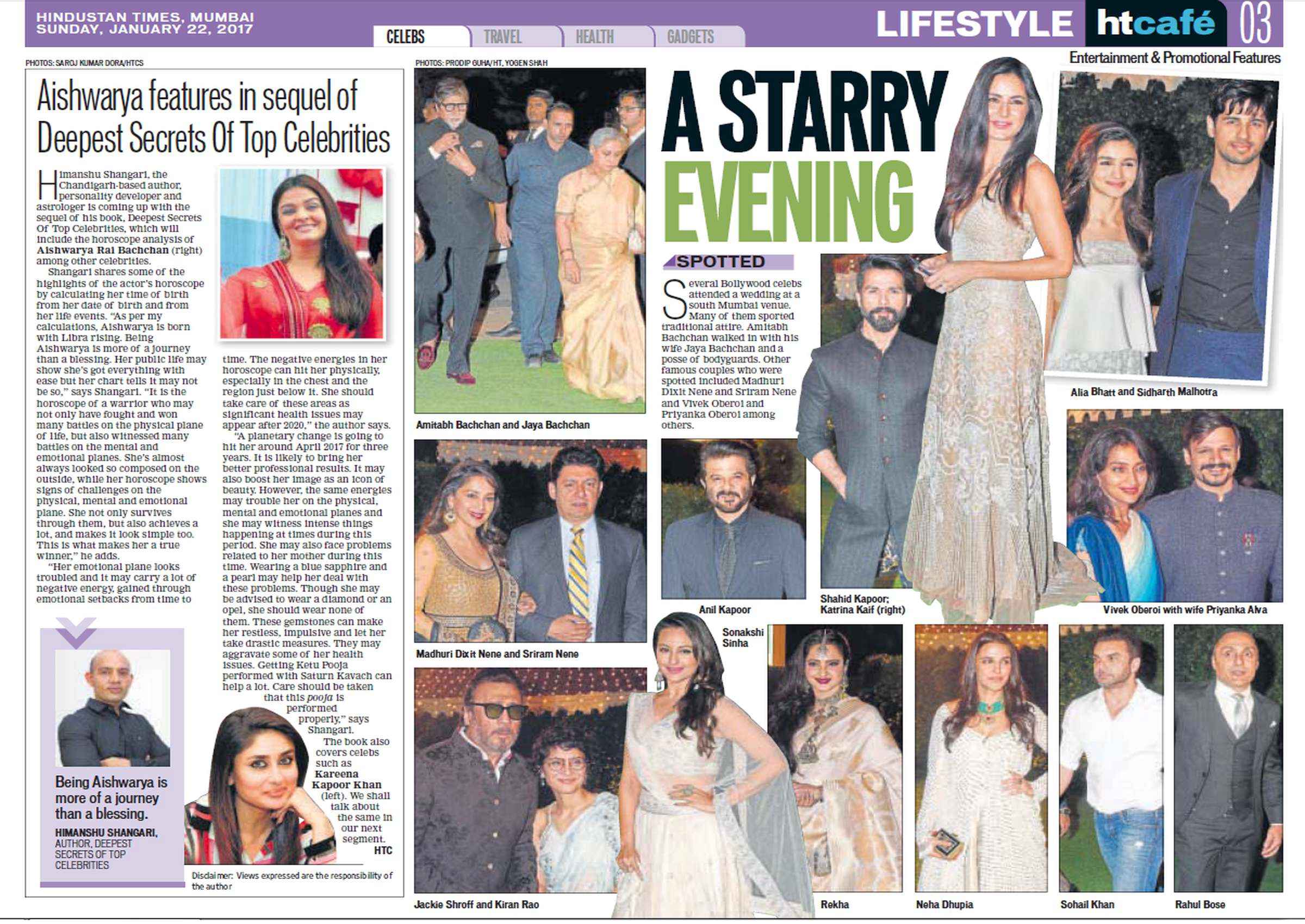 Hindustan Times Chandigarh, 22 January 2017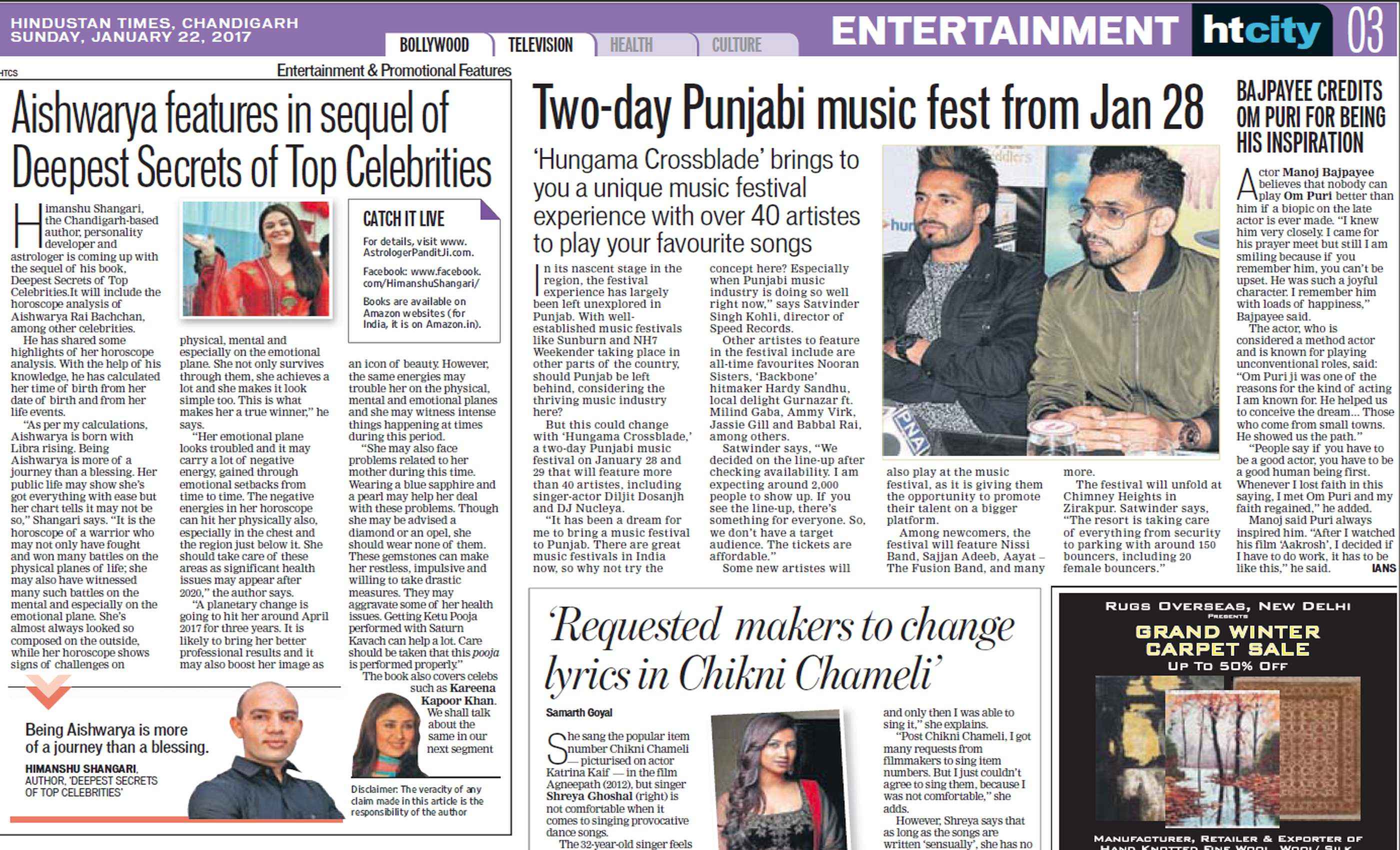 Himanshu Shangari News for Aishwarya Rai Bachchan's Horoscope Analysis and Predictions.
Himanshu Shangari, the Chandigarh based astrologer, personality developer and author told HT that the sequel of his book is in process and it will include horoscope analysis of Aishwarya Rai Bachchan, among many other celebrities.
Himanshu also shared with us, some highlights of Aishwarya's horoscope analysis. He said, with the help of his knowledge, he has calculated her time of birth from her date of birth and from her life events.
'As per my calculations, Aishwarya is born with Libra rising and the first thing I can tell from her chart is that being Aishwarya is more a journey than a blessing. Her chart shows a person who may seem to have got everything with ease but it may not be so.'
'It is the horoscope of a warrior who may not only have fought and won many battles on the physical planes of her life, she may have also witnessed many such battles on her mental and especially on her emotional plane.'
'She's almost always looked so composed on the outside, while her horoscope shows obvious signs of significant challenges on physical, mental and especially on emotional plane. She not only survives through them, she achieves a lot and she makes it look simple too. This is what makes her a true winner in my opinion'.
'Her emotional plane especially looks troubled and it may carry a lot of negative energy, gained through emotional setbacks from time to time. The negative energies in her horoscope can hit her physically also, especially in the chest region and around her ovaries. She should take special care of these areas as future health issues are likely to rise from these areas, after 2020'.
'A planetary change is going to hit her around April 2017 for 3 years. It is likely to bring her better professional results and it may also boost her image as an icon of beauty. However, the same energies may trouble her on physical, mental and emotional plane and she may witness intense things happening on these planes at times, during these 3 years.
'She may also face problems related to her mother during this time. Wearing a Blue Sapphire and a Pearl may help her deal with these problems. Though she may be advised a Diamond or an Opel, she should wear none of them.'
'These gemstones can make her restless, impatient, impulsive and willing to take drastic measures. They may also aggravate some of her health issues. Getting Venus Pooja with Saturn Kavach performed regularly can help a lot. Care should be taken that this Pooja is performed properly, as it may have negative impact otherwise.